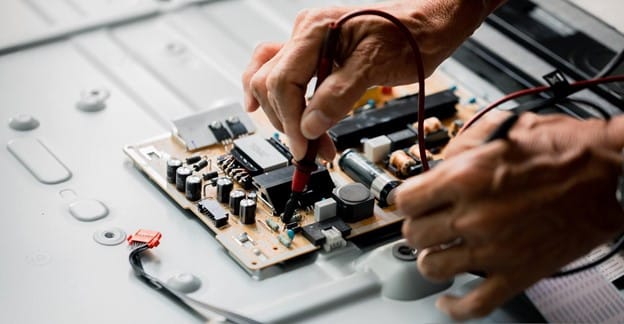 Common Electrical Problems with European Cars in Brisbane
If you own a European car, you may be interested in learning about common electrical problems you might experience. The expert and friendly team at Sommer Car Care in Brisbane will be happy to provide you with all the information you need. In this blog, we outline some electrical issues you might encounter and their potential consequences. We also offer tips for diagnosing issues and reference specific manufacturer recalls related to electrical problems. Our experienced team members have expertise in a wide range of areas, so feel free to call us today to discuss your concerns.
What Types of Problems Are There?
Electrical faults are one of the most common problems with cars and, as outlined below, they can manifest in a variety of ways.
Dead Battery
A common electrical fault in European cars is a dead or dying battery. Many European cars operate advanced driver assistance systems, which provide increased safety to drivers. These systems and many other electrical components use a lot of power and drain the battery faster. When you turn on the ignition and notice that the startup is sluggish, it usually means the battery is dying and you'll need to have it replaced.
Problems Starting Your Car
If you're having problems starting your car and the battery is full of charge, it may be because the electrical signals the car needs to start aren't communicating. This could potentially mean a problem with your alternator or, if it sounds sluggish when starting, it may have a faulty wire from the battery.
Issues with Dashboard Accessories
Another common problem with cars is when accessories, such as the windscreen wipers, horn, indicators or headlights, either work intermittently or don't work at all. One explanation is that your car has blown a fuse, so these functions aren't receiving any electricity from the battery. Our trained mechanics can identify issues with the fuse box and can often remedy them with a simple fix like replacing the fuse.
Consequences of Electrical Problems
The consequences of the above electrical problems vary from issue to issue. If your battery is dead or dying, you may find your car doesn't start and you end up stranded waiting for roadside assistance. If you let blown fuses go for too long, dashboard lights for the temperature or petrol gauge may become faulty. These unresolved issues can cause a breakdown in the engine.
Manufacturer Recalls
As more companies produce electric cars and as cars become more reliant on electrical components, problems with cars are increasingly due to electrical issues. In 2018, BMW had to recall over 300,000 cars after a fault with a degraded connector between the car's battery and fuse box caused electrical cars to stall while driving. At Sommer Car Care, we remain up to date on all current news regarding European cars.
Discover everything you need to know about electrical faults in European cars with Sommer Car Care in Brisbane. Our dedicated staff and top of the range diagnostics testing equipment can identify potential electrical issues and help you recognise the warning signs. Call us on 07 3171 8780 or contact us online to schedule a meeting.